Middle fork of the Salmon
Download the #1 app for rafting the Middle Fork of the Salmon
Frank Church Wilderness, Idaho
Middle Fork of the Salmon River Rafting Guide
The best multi-day rafting trip in America, the Middle Fork of the Salmon hits high points on every mark. Incredible scenery. Spectacular fishing. Hot springs. Fun rapids. Excellent hiking. Beautiful campgrounds. Moderate temperatures. And the list goes on.

4.8★★★★★ 23K+ Reviews
Rafting the Middle Fork of the Salmon? Our Middle Fork of the Salmon guide has you covered: 236 waypoints | Live, offline location | Community comments | 173 photos
$19.99 – Powered by FarOut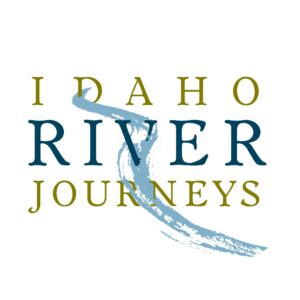 Idaho River Journeys has been running rafting and fly fishing trips on the Middle Fork of the Salmon for over 40 years. Learn more about Idaho River Journeys.
About this guide
This guide is from Boundary Creek to Cache Bar. It covers all listed camps, rapids, hotsprings, and airstrips. Most points of interest are listed such as pictographs, hikes, and interesting stops. The guide is broken up in three sections:
River Info
The Middle Fork of the Salmon is a nearly 100 mile stretch that flows north until its confluence with the Main Salmon river. It is a class II, III, and IV run and is typically a low volume river. The nearest town to put-in is Stanley, ID and for takeout, the closest town with amenities is Salmon, ID. Most groups opt for a six day trip, however, you can do up to eight, depending on your group size. Maximum group size is 24 people.
Safety
The Middle Fork is a free-flowing river, beginning at an elevation of 6,280 feet. Because of this, the water can be cold and fast and the rapids very large. In addition to this, the whitewater is continuous and not pool-drop, meaning a flip or swim at high flows will require you to actively self rescue. You should be a competent boatman if you are to row your own raft.
Permits
A Middle Fork permit is required year round. During the control season, May 28 – September 3, a permit can be applied for in the Four Rivers Lottery. The lottery application period is from December 1 through January 31 annually. More information can be found here.
Flying In
During low water, you may need to fly in to a lower put-in to begin your river journey. Indian Creek, 25 miles downstream of the Boundary Ramp, is the most typical airstrip for this. Many boaters consider the two-foot mark on the gauge to be the cutoff point for flying. Small boats and modest gear loads, on the other hand, can negate the requirement for a bush plane. Here is a link to the backcountry airlines.
Boundary to Indian – Class II, III & IV
The upper section of the Middle Fork is low volume boating at its finest. The first five miles of this stretch are particularly steep.
August 2023 Update: Debris flows have significantly altered the upper section of the Middle Fork of the Salmon. Log jams have made the upper section of the river impassable as of 8/10/23. Flying into Indian Creek is necessary at this time.
Indian Creek to Big Creek – Class II, III & IV
The middle section of the Middle Fork gives you a bit of everything: Incredible hiking, the best hot springs on the river, good fishing, sprawling camps and splashy whitewater.
Impassable Canyon – Class II, III & IV
Impassable Canyon features the most dramatic scenery change on the Middle Fork. Enormous canyon walls offer stunning views and plenty of waterfalls. Due to limited camps in this section, only one night per group is allowed in Impassable Canyon.