Rogue-Nugget
Download the #1 app for rafting the Nugget section of the Rogue River
Southern Oregon, USA
Rogue River Rafting Guide
The Nugget Section of the Rogue River is a mix of scenic flatwater, mellow rapids, and major rapids. It's tough to have a bad time out on this section of the river. Generally, there is enough water flowing through this stretch of the Rogue River for year-round runs to be done, but watch out for big winter flows. It's an easy shuttle and only a short drive away from Ashland, Oregon, this can be a high-octane add-on to your Shakespeare tour.
This guidebook is for the Nugget section of the Rogue River. Click here for the Wild and Scenic Rogue River guidebook.

4.8★★★★★ 20K+ Reviews
Our Nugget guide has you covered: 10 waypoints | Live location | 10 photos
Powered by FarOut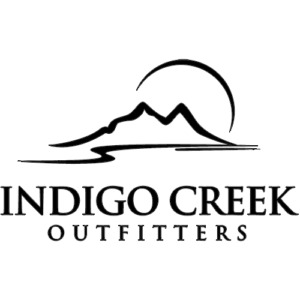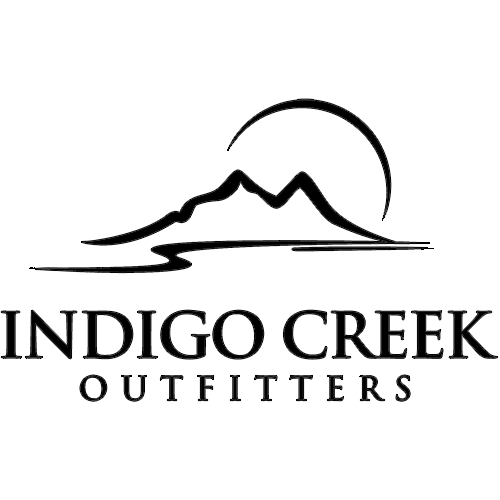 Based in Southern Oregon, Indigo Creek Outfitters is the closest outfitter to the Nugget section on the Rogue river. In addition to the Nugget run they operate on the Upper and Lower Klamath and Wild and Scenic section of the Rogue. Learn more about Indigo Creek Outfitters.
About this guide
All data points were collected using GPS. These locations were checked against Google Earth for accuracy. Distances are the averages of repeated trips that were GPSed.
The Nugget Run of the Rogue River is a quick 5.5 mile section, mostly with calm water, but 2 formidable Class IV rapids to end this scenic section with a bang!
Safety
The Nugget Section of the Rogue River is an intermediate to advanced river run. While there are sections that are mellow Class II, take into account numerous other challenges such as strainers, and sieves. As a private boater, make sure you join a party that has recent Rogue River experience.
Permits
A Rogue River Use Permit is not required for this section.
Ti'lomikh Falls / Powerhouse Rapid
Ti'lomikh Falls, before gaining notoriety fun Class IV Rapid, is a site of historical interest for the native Takelma people, who had a small village here. It is also the site of the Salmon Ceremony, which the Takelma people have been celebrating at this site for thousands of years. Click here to read more.
Nugget Run – Class II & IV
The Nugget Run is a scenic section beginning at Fisher's Ferry County Park Put-In, to Gold Hill Park Take-Out. It begins with calm Class I water, and increases in difficulty until the Class IV Powerhouse / Ti'lomikh Falls Rapid finale. Lots of wildlife to be seen in this section so be sure to keep your head on a swivel for Bald Eagles, Osprey and other avian friends.
Mile 0.0 – Fisher's Ferry County Park Put-in:
River Left. This is a popular put-in on weekends. Learn more about Fisher's Ferry.
Mile 0.82 – Romeo Riffle:
Class I. Romeo Riffle is a straightforward rapid, but at lower flows the river splits around a shallow section, where you could get stuck. Go left or right for this easy rapid.
Mile 1.33 – The Squeeze Rapid:
Class II. Read-and-run rapid, some fun and splashy waves.
Mile 1.58 – Surprise Rapid:
Class II. Read-and-run rapid, fun wave train left of center.
Mile 2.01 – Sam's Creek:
River Right. Sam's Creek enters the Rogue River from river right. Just downstream is Lyman's Surf Wave.
Mile 2.20 – Lyman's Surf Wave:
Class II. Surf wave on river right. There's a large eddy to catch on river right. Mellow but splashy fun if you can catch this wave. Learn more about Lyman's Surf Wave.
Mile 2.61 – Son of Nugget Rapid:
Class II. Not really much of a rapid, but big indicator that you've arrived to Nugget Falls Rapid. Stay right here to avoid the man-made wall blocking off the left channel.
Mile2.73 – Nugget Falls Rapid
Class IV. After dodging boulders for the Class II entrance of this rapid, work your way to river left. The current is pushed into a narrow chute, with a left lateral coming off the left wall then into a sizable hole on the right side. This is a quick rapid – work hard to stay left. At lower flows, a pourover called the Monkey's Fist shows up. Going over this is considered a success, and will keep you left of the wave downstream, but it has been known to launch a guide or two. Learn more about Nugget Falls Rapid.
Mile 4.22 – Powerhouse / Ti'lomikh Falls Rapid:
Class IV. Enter river right through a small channel. Once channel joins main current, work your way hard to river left (you may have to upstream ferry) to the Class IV section of Powerhouse. Enter this, and stay right once in the current, and bounce your way through some waves until the big drop. Learn more about Powerhouse Rapid.
Mile 4.62 – Gold Hill Powerhouse:
Mile 4.62 – Gold Hill Powerhouse: River Right. On the right-hand side, after passing through Ti'lomikh Falls, you will pass the old Gold Hill Powerhouse, which became defunct after the removal of the Gold Hill Dam in 2008.
Mile 4.75 – Gold Hill Sports Park Take Out:
River Right. There is a large parking lot and a well-paved road leading directly to the river, making this an easy take-out. Learn more about Gold Hill Sports Park river access.