Lower Kern
Download the #1 app for rafting the Kern River
Southern California, USA
Kern River Rafting Guide
When the weather warms up the water knob gets turned and the Lower Kern begins to flow. In regular years the season is from May through August. Isabella Lake is relatively shallow, which means that by the time outflow is underway, the water temperature is comfortable and not frigid. Top to bottom this river section is straight forward class II through IV, with one portage around a Class VI, the Royal Flush.

4.8★★★★★ 23K+ Reviews
Rafting the Lower Kern? Our Kern River guide has you covered: 214 Waypoints | Live, Offline Location | 100 Photos
$9.99 – Powered by FarOut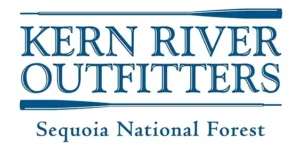 This guide was written by Kern River Outfitters. Kern River Outfitters runs half, full, and two-day trips on the Upper, Lower, and Forks of the Kern. They have more five star reviews than any other rafting company in California. Learn more about them here.
River Info
The Jungle Run is a challenging class II and III run that uses one of the higher upstream put-ins, such as Slippery Rock or Granite, and takes out at Miracle. It is generally done as a half day.
The Miracle Run is the most popular section as it encompasses all of the Class IV whitewater and is of decent length, ending at the final take out at Democrat. It is generally run as a full day.
Finally, the Big Five is a fast trip starting at Delonegha Bridge and taking out at Democrat, with five Class IV rapids. As an added bonus, it starts below the Royal Flush, eliminating a portage. It is generally done in a couple hours.
Safety
The Lower Kern is an intermediate to advanced river run. While there are sections that are mellow Class II and III, take into account numerous other challenges such as strainers, and sieves. As a private boater, make sure you join a party that has recent Lower Kern experience.
Permits
A Kern River Use Permit is required year round for each craft (kayak, raft, etc). These are free of charge. Learn more here.
Royal Flush
Royal Flush is a Class VI rapid located at mile 12.73. The portage is on river right. There is a small sign alerting you to the portage just upriver of it on the right bank. The portage is fairly easy and doesn't take much time at all.
Jungle Run – Class II and III
The Jungle Run is a Class II and III run from the higher put-ins such as Slippery Rock or Granite and winds its way through the canyon to either Sandy Flat or Miracle as the takeout.
Miracle Run – Class II, III & IV. Portage Required.
Miracle is the most popular private trip on the Lower Kern as it tackles all the Class IV whitewater available and can be done in a single day. A portage is required at The Royal Flush. Keep in mind that technically this run is all the way to Democrat, however there is an option to takeout upstream at Delonegha Bridge, which is the Big Five Put-In.
Big Five – Class II, III & IV
The Big Five is the final portion of the Miracle Run. Many boaters that are looking to catch an afternoon lap prefer to put-in here and run the Class IV below as there is no portage required and it is a relatively fast trip.