How to read the Army Corp of Engineers data for the Kern River
In California, river gauges are broken up by various management agencies. Sometimes it's the USGS. On other rivers it's PG&E, and on the Kern River, it's the Army Corp of Engineers. Staring at raw Army Corp data can be cumbersome though, but fortunately, Chris Shackleton of Dreamflows has been collecting their data and graphing it for us. When you want an exact reading though, the Army Corp data is the way to go. The image below explains how to read their chart.
Click here to open up the Army Corp Kern River flows page.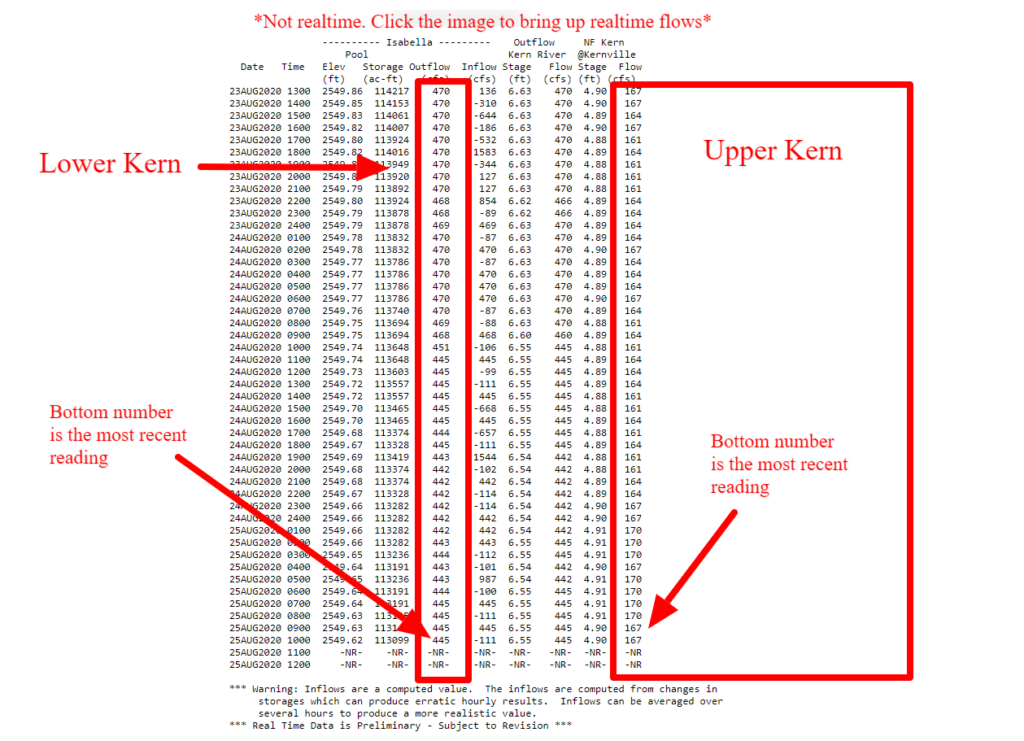 Dreamflows, Upper Kern River Flow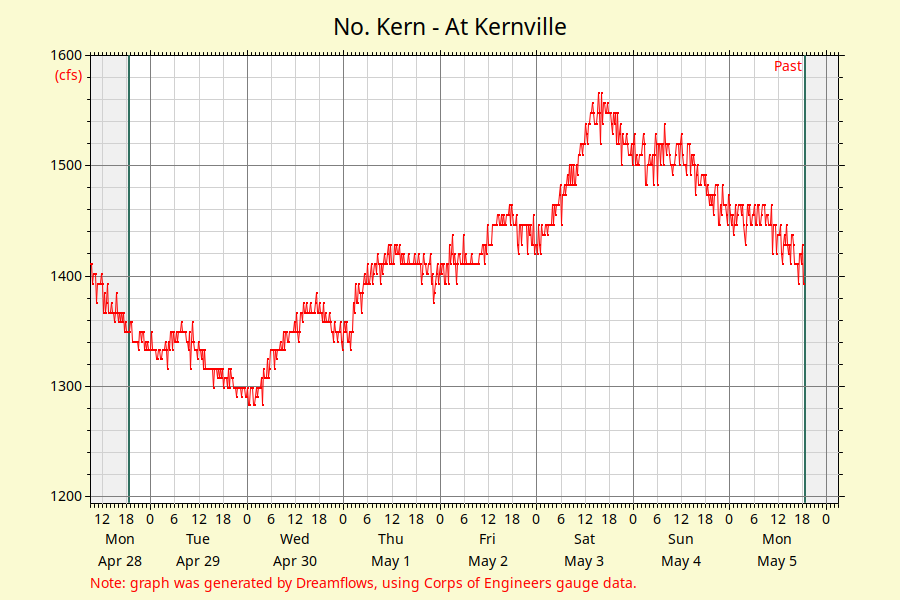 Gauge data provided by Dream Flows
Dreamflows, Lower Kern River Flow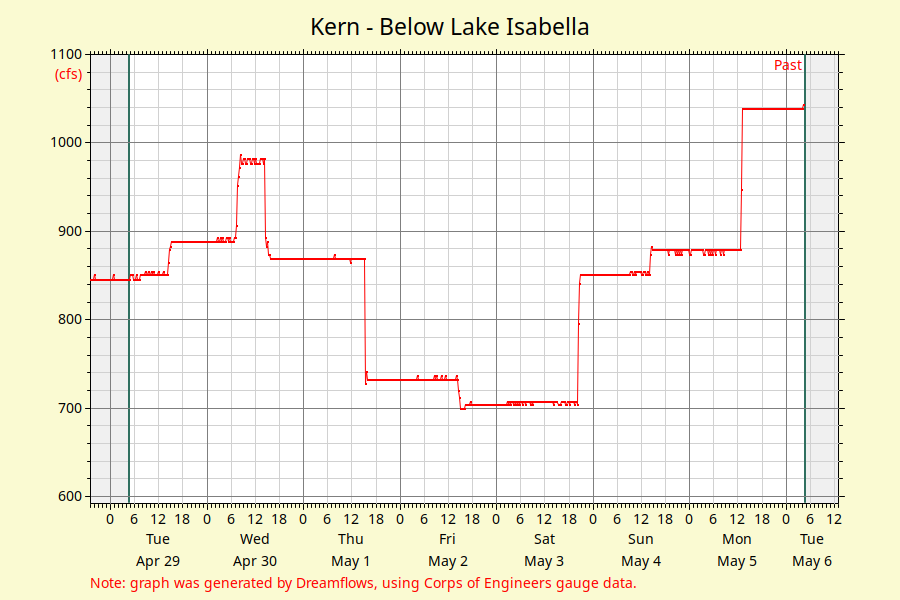 Gauge data provided by Dream Flows