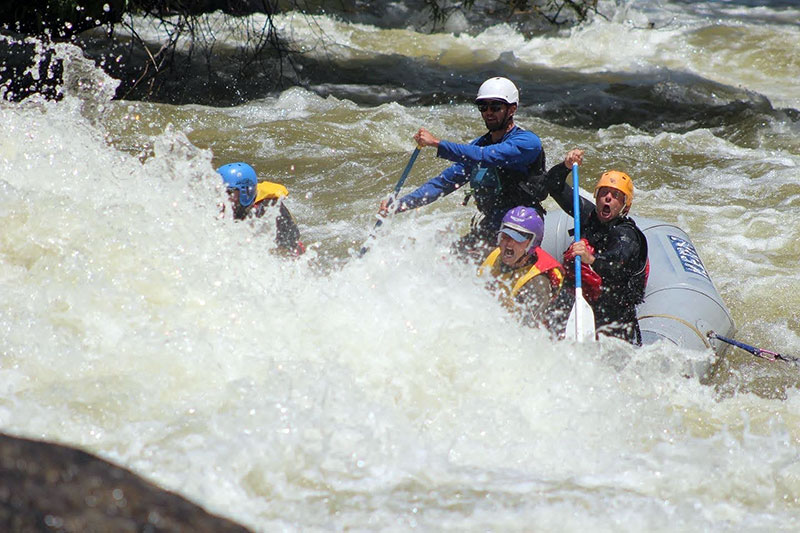 Since 2020, private boating permits for the Kern River had been suspended and not required due to COVID. It has been announced that permits will be restarted beginning May 1, 2022 for the Upper and Lower Kern. Forks of the Kern permits will be available starting May 15.
River use permits provide land managers valuable visitor use data to help improve facilities, anticipate public demand in the future, and protect the outstandingly remarkable values of the North Fork of the Kern Wild and Scenic River..

-Sequoia National Forest
Upper and Lower Kern
A single permit covers you for both the Upper and Lower Kern River, which is valid from May 1st thru April 30th each year. Permits for these sections are free of charge. A permit is required for each watercraft, such as a raft, kayak, or SUP. The maximum group size is 18 individuals per party.
Forks of the Kern
The Forks of the Kern requires a different permit than the Upper and Lower Kern. A private permit is limited to a single group per day, not exceeding 15 people per permit. These permits are available on a first come, first served basis from May 15 to September 15. Previously, these permits were issued via a lottery. The lottery was largely unnecessary as the majority of dates would only have one applicant per launch.
Where to get your 2022 permit
Upper and Lower Kern permits can be picked up at Forest Service offices in Kernville, Lake Isabella or Springville . A Google Map link to their Kernville office is here. If you have obtained a Forks of the Kern permit, that can also be picked up at the Kern River Ranger District.
Their address is: 11380 Kernville Rd, Kernville, CA 93238
You can apply for a Forks of the Kern permit by completing this application.
Migration to Recreation.gov might be coming
Recreation.gov is used by many rivers to provide and administer river permits. This is the same website that handles the majority of national forest camping reservations. With the Forks of the Kern switching to a first-come, first-served model, date selection would be streamlined because the user would be able to see what is available in real-time. If this move is to occur, it will not take place until 2023.