No other river in the United States has had so much written about it. Below are my favorite Grand Canyon books.
Best fiction: Monkey Wrench Gang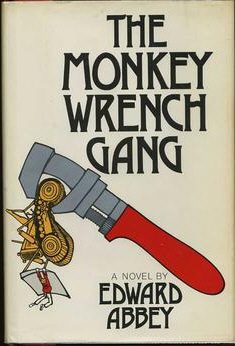 While the late author, Edward Abbey, doesn't consider his most famous novel to be a work of fiction, this thrilling tale will hook you from the first page until the very last. One of the main characters, Seldom Seen Smith, is said to be based on Ken Sleight, a guide and river outfitter. Buy the book here.
Best non-fiction: Down the Great Unknown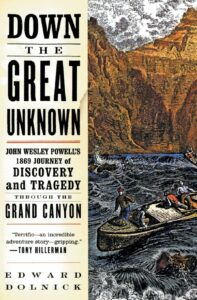 This captivating account of one of the most daring and consequential expeditions in American history. Author Edward Dolnick skillfully reconstructs the harrowing journey led by John Wesley Powell, a one-armed Civil War veteran and geologist, as he and a team of nine set out to explore the uncharted depths of the Grand Canyon. Buy the book here.
Best river guide story: The Emerald Mile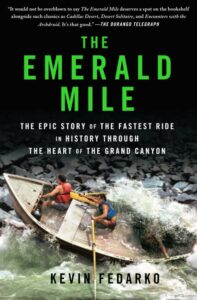 "The Emerald Mile" is an enthralling narrative by Kevin Fedarko that chronicles the remarkable journey of a wooden dory named the "Emerald Mile" down the Colorado River during a record-breaking speed run through the Grand Canyon in 1983. Almost as gripping as the speed run is the secondary story of the engineers saving the dam from ruin. Buy the book here.
Best canyon history: River to Rim
River to Rim, written by Nancy Brian, is one of my favorite books to bring with me on Grand Canyon rafting trips. Mile-by-mile, she explains the names of all the points of interest as you travel through the canyon from the rapids to camps and everything in between. This makes it a great reference book as you stop at different camps or are hungry for more historical information behind the rapid names. Buy the book here.