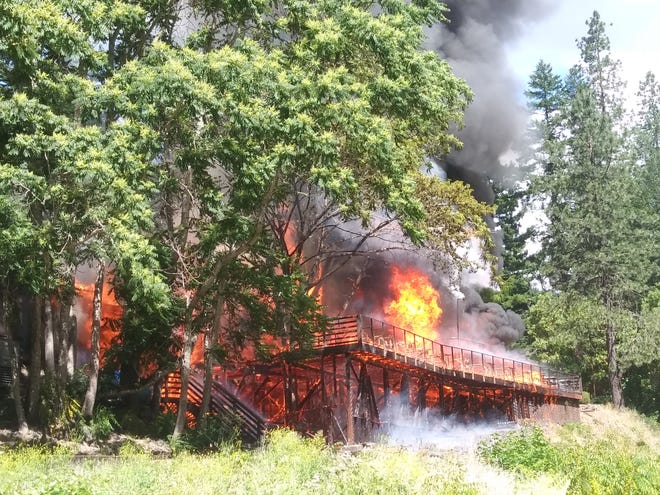 Photo courtesy of Lynn Bennett
The popular and famous Galice Resort suffered a devastating fire on June 8, 2021, burning the restaurant to the ground. Located along the Rogue River, Galice was an iconic stop for last-minute items, a final meal before hitting the river, and in general, a wonderful place to kick back on their deck overlooking the river.
Fortunately, the fire did not spread from the restaurant, leaving their cabins and lodging intact, of which they are actively accepting reservations. River shuttles at this time are not being offered.
A GoFundMe has been set up to help the family-owned resort recover.