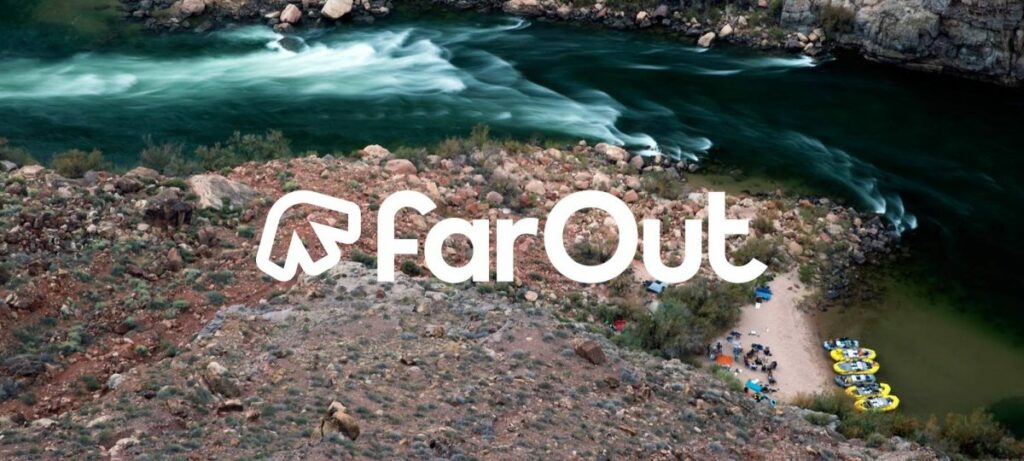 We're excited to announce our exclusive partnership with FarOut.
FarOut is the #1 navigational app for long-distance trails. This partnership will allow our guidebooks to be downloaded and taken with you entirely offline. This includes GPS coordinates, descriptions, photos, and more.
FarOut is the best offline river navigation app
We tested every app and platform out there and FarOut matched or exceeded everything we were looking for in a whitewater app. Here are our favorite features:
FarOut is not subscription-based. We don't like the idea of recurring billing. With FarOut, buy the guide once and own it forever.
Multiple offline options. Working offline is a must. FarOut provides a variety of topographic layers to download and use prior to you pushing off on the river. Additionally, all descriptions and photos can be downloaded for offline viewing as well. And of course, our pins are ready for offline navigation right out the gate.
Feature packed, yet user friendly. At first glance, FarOut provides the essentials needed for knowing where you are and what's downstream. As you explore the app, you'll find you can tailor the app to exactly how you want it. Filter out specific types of waypoints. Leave comments on pins. Record your route. And so much more. Best of all, it's simple to figure it out.
Easy to update. FarOut and GoRafting.com care immensely about having up-to-date and accurate information. Their platform encourages user feedback and changes are easy to implement.
Their team is passionate about the outdoors. FarOut started with two Pacific Crest Trail thru-hikers looking to build a better PCT guide. As they've grown, their outdoor roots and passion have remained embedded throughout the entire company. This is important to us and matches our culture.
We're excited about this next chapter and owe many thanks to everyone who has been supportive of our project over the years.
The FarOut website is located here.
Many thanks,
Augie, Byron, and Matt