Upper Kern River
Download the #1 app for rafting the Upper Kern River.
Southern California, USA
Upper Kern River Rafting Guide
Melting from Mount Whitney and then barreling through the Forks of the Kern, the Upper Kern section begins at Johnsondale Bridge and ends at Lake Isabella. The Upper Kern is well known for two reasons: Plentiful access and a variety of whitewater from Class II to Class V. There are a lot of different sections and nuances with the Upper Kern, so that information is broken out below.

4.8★★★★★ 23K+ Reviews
Rafting the Upper Kern? Our Kern River guide has you covered: 214 waypoints | Live, Offline Location | 100 photos
$9.99 – Powered by FarOut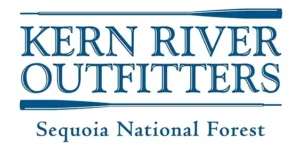 This guide was written by Kern River Outfitters. Kern River Outfitters runs half, full, and two-day trips on the Upper, Lower, and Forks of the Kern. They have more five star reviews than any other rafting company in California. Learn more about them here.
About This Guide
There are seven distinct sections on the Upper Kern. Some of these sections can be linked up creating a continuous run and others have mandatory portages. All but two of these sections are impacted by Fairview Dam and its corresponding diversion. This diversion takes place at the Limestone take out, and ends at the Lickety Split put in, diverting up to 600 CFS of water. In normal or high water years it is irrelevant as there is enough water in the river for you to still be able to run everything. In low water years though, the 600 CFS is critical enough that you may never get raftable flows in the 'de-watered' portion of the river.
While there are river gauges above and below the diversion (allowing you to deduct what's in the diversion, as they don't always divert 600 CFS), for simplicity sake, most of our river guides go by the gauge in Kernville.
Unlike the Lower or Forks of the Kern, the mileage in the guide resets with each section. We did this because some sections don't run cleanly into the next and it is pretty unusual to do a true top to bottom trip.
Upper Kern Section Breakdown
The seven different sections are described below from the furthest upstream down towards Kernville. Click on the link to jump to their corresponding section
Limestone – Class II, III & IV
The uppermost section of the Kern that is accessible by road, the Limestone section of the Kern contains three stand-out rapids, a few smaller rapids, and accessibility that allows running many laps in a day. This section is not impacted by the diversion as it is located upstream of the dam. At flows above 3,000 CFS, this section is recommended for people with strong rafting experience due to the low head dam just below the take out at Willow Point. The rapids at high flows are swift and continuous. A flipped raft can easily get away from inexperienced rafters and end up going over the diversion dam.
Fairview – Class II & III
Although the rapids are Class II and III, this is not a beginner run due to the trees.
Chamise Gorge – Class III & IV
A local favorite, the narrow granite gorge of Chamise Canyon has everything from big drops to tight, technical lines. At just over 2 miles long, Chamise packs a punch with 7 Class IV rapids and lends itself well for running multiple laps.
Ant Canyon- Class III & IV
Often overlooked, Any Canyon is an enjoyable Class III and IV run with lots of different options for intermediate boating. It works well as a warm-up to the stout Class V Thunder Run just downstream.
Thunder Run – Class IV & V
The crème de la crème of the Upper Kern, the Thunder Run is the Kern's biggest and most technically demanding run outside of the Forks. Rapids like Sock 'Em Dog, The Flume and Fender Bender demand respect and are sure to challenge even the most experienced paddlers.
Cables – Class III & IV
An enjoyable Class IV romp, the Cables run is the Kernville classic. Due to its proximity to town and intermediate rapids this is the most commonly run stretch of Class IV whitewater on the Kern.
Lickety Split – Class II & III
A wonderful and mild section of the Kern River, the Lickety Split is a great option for young families and those new to whitewater. Rapids like Little Momma and Big Daddy provide a great warm-up for the famous final drop at Ewing's Rapid.